Skip to Content
Short- / Long-Term Disability
Short- or Long-Term Disability Claims in Kansas and Missouri
Your disability insurance policy helps you if you become temporarily or permanently disabled and are no longer able to work. This policy allows you to receive monetary benefits to supplement your income during this time. However, even if you have paid for this type of insurance, your insurance company may attempt to deny your claim. When this occurs, you need a lawyer to help you fight for your benefits. It is important to deal with the denial of a disability claim immediately, as time is of the essence in these matters. The Law Office Of Talia Ravis, PA can assist you. If you fail to meet an important deadline, you could waive your right to file a lawsuit. Please reach out to us right away to discuss your claim.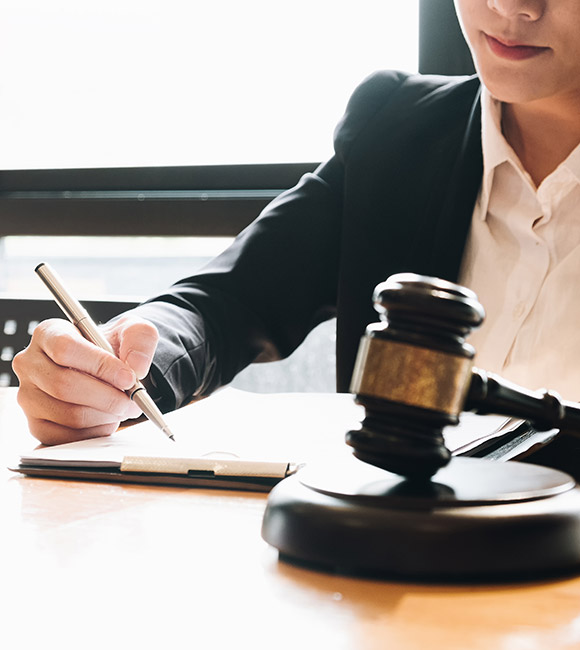 We Can Help You Recover the Benefits You Deserve
When dealing with insurance companies, you can face many obstacles, especially if you are trying to receive benefits. Many companies make it very difficult to obtain the benefits you deserve and may even wrongfully terminate or deny your claim. Our team does not stand for this misbehavior. We know how these companies work, and we are here to fight for the benefits the insurance company promised you. Our team can help you if:
Your short- or long-term disability benefits have been denied or terminated.
You are disabled and unable to work.
You need to make a claim for disability benefits under an employer-provided insurance program or an individual long-term disability policy.
Your insurance company has suddenly stopped paying your benefits, claiming that you are no longer disabled, even though your doctor says that you are.
We Stand Up Against the Biggest Names in the Insurance Industry
With almost two decades of experience handling short- and long-term disability claims, Ms. Ravis can help you get the benefits that you deserve. We can assist you through both the administrative and litigation process. We have helped clients stand up to some of the biggest names in insurance, including:
The Hartford
Unum
CIGNA/LINA
Mutual of Omaha
MetLife
The Standard
Reliance Standard
Northwestern Mutual
Guardian
The Principal
Prudential
Aetna
Lincoln
USAble Life
Kansas City Life
Employers who provide self-insured or self-funded disability benefits, such as AT&T/Sedgwick, ATK, Ford, Ascension Health Systems, and General Motors
We Know How to Fight Benefit Denials
Insurance companies often deny or terminate disability claims for similar reasons. With our extensive experience and knowledge of disability insurance, we are very familiar with the most common ways insurance companies attempt to avoid paying benefits. Knowing these tactics gives us an advantage when it comes to fighting benefit denials for our clients. Our team prepares all of the arguments and reasons that you are entitled to your payout. Some of the most common reasons for benefit denials include:
A lack of "objective" evidence
A change in the policy's definition of disability from "own occupation" to "any occupation"
A lack of response to a request for information from the insured
A lack of response to a request for information from the insured's physician
Allegations that the insured did not remain disabled through the policy's qualifying or elimination period
An assertion that the insured's disabling condition is pre-existing
An allegation that there are no physical or functional limitations preventing the insured from returning to work
A doctor hired by the insurance company to review the insured's records or evaluate the insured in-person has determined that the insured is no longer disabled
Let Us Be Your Voice
As an individual facing a large insurance corporation, it can be difficult to make your voice heard and demand your benefits. You are likely one of the hundreds of individuals attempting to do the same thing. Our team can be your voice during these difficult times, ensuring that the insurance company hears you and follows the terms of your policy. Please reach out to us today and allow us to fight for your rights.
Contact Us Today to Schedule a Consultation!